27 Jun 2014
Suhoor and Iftar Timings for Ramadan 2014- New York (NYC) USA
Ramadan 2014 is set to start soon which is why Muslims across the globe are eagerly waiting and preparing for this blessed month of fasting. This year, the month of fasting is likely to start on 28th or 29th of June and there would be many Muslims who at this point would be wondering about the Ramadan timings.
While The QuranReading.com Academy has plans to put calendars of all Major states and cities of America, this post entails the Ramadan Suhoor and Iftar Timings of New York, America. So People living in New York States and in the premises of NY city can consult with this calendar to be able to stay updated with Suhoor and Iftar timings.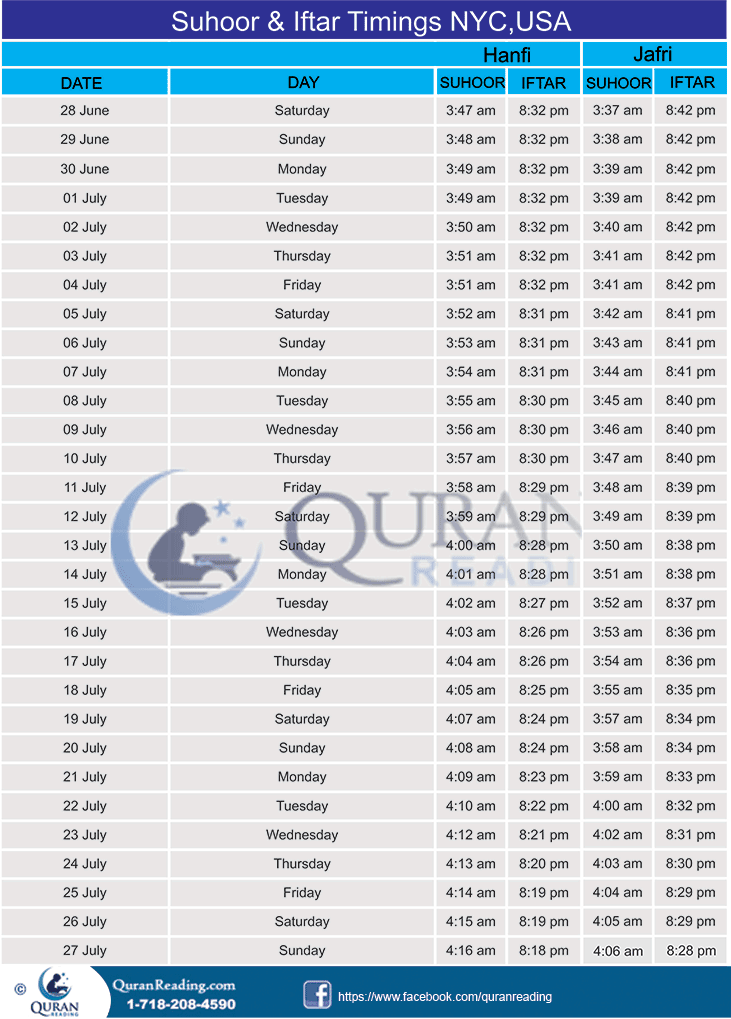 Disclaimer – This timetable is for Suhoor and Iftar timings is for the people living in the New York States of America. Others are advised to follow the timings as per their local timings.