22 Jul 2014

Catch It Halal Game– Catch Halal Food and Avoid Haram Items

Catch It Halal is an interactive game developed by QuranReading.com. The game is themed around Halal and Haram Food items. The player has to identify the Halal items and catch them in the 3 buckets. Catching Haram items causes the player to lose a bucket and a life too. The game is highly enthralling and both kids and adults can enjoy it! Catch It Halal is available for free download on iTunes and Google Playstore!
Keep playing Catch It Halal to reach highest score! Its difficulty increases as the game moves forward. You can increase the height of bucket's jump by catching a specific item and catch more Halal items than before. If you catch a Haram food in the bucket, the bucket will be taken away. To get your lost bucket back, catch an apple and redeem the bucket. Don't miss 10 Halal items or you'll lose the game! The speed of incoming food items increases and it gets harder to catch Halal item. You have to be really quick in spotting the food items and choosing the bucket you want to catch the item in. The game goes on as you your score gets higher. Beat your own score and see how far you can reach!
 Benefits of Catch It Halal
Catch It Halal is an exciting game which will help you kill boredom anytime wherever you are. It has many benefits which differentiate it from other games present in the market, which are such as follows:
Catch It Halal combines entertainment with education for Muslims about Halal permissible food items.
Its use doesn't ruin your time since you are being educated.
Teaches you to differentiate between Halal and Haram food in real life.
Sharpens your mind and increases your reflex action timing.
A good way to engage children in a healthy activity.
Good for unwinding yourself as it refreshes mind if you want to take a break from a heavy task.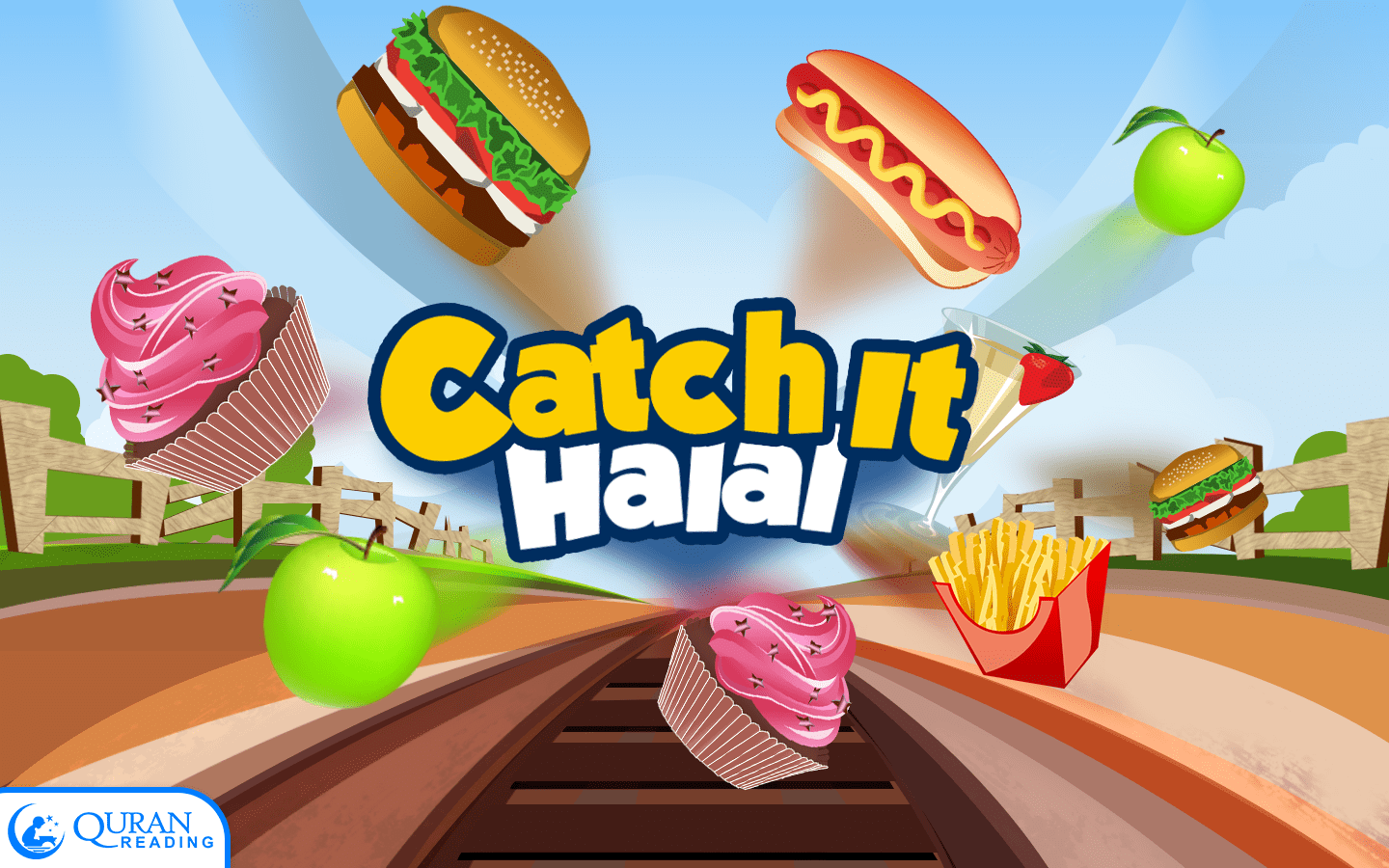 Features of Catch It Halal
Levels: There are 3 levels in Catch It Halal; Easy, Medium and Hard. You can choose between the levels of game.
Appealing Graphics: The food items used are delicious and inviting which increases the interest in game.
Playback Tune: The playback audio can be turned on or off on user preference.
Chances:  10 chances given to the player for missing a Halal food item. On 10th time missing a Halal item, the game is lost.
Score: Set your own record. Beat your own high score by playing the game again.
Catch It Halal is an enjoyable game which will keep you interested for hours and you'll keep coming back to play even more. Download the game now and see how high you can score!